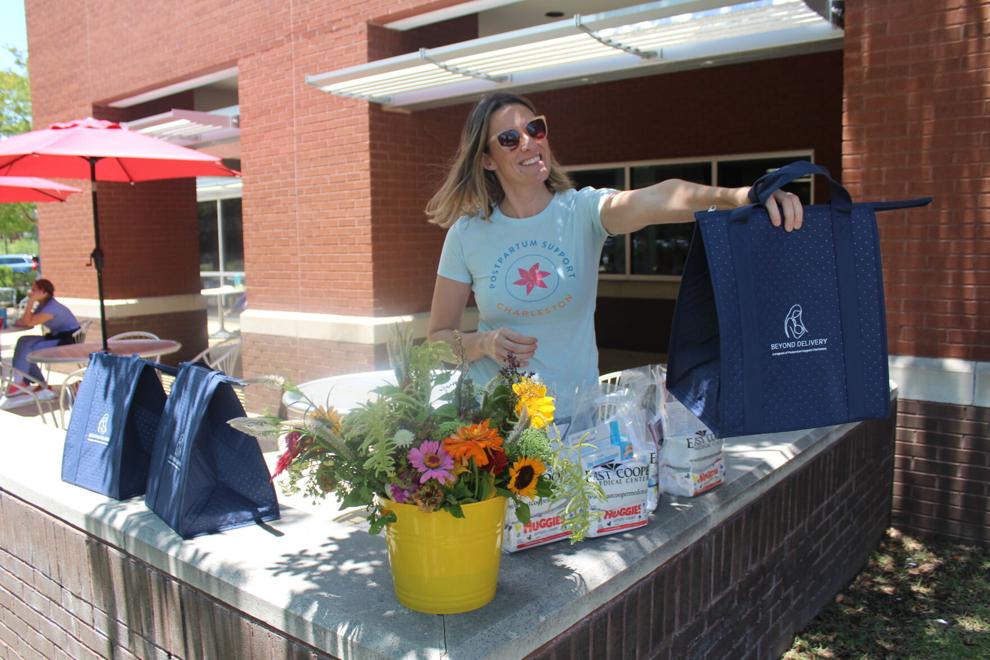 Bringing home a new baby is an adjustment – from worrying about the baby's habits to recovering from pregnancy. Sometimes a little support goes a long way.
One way that Postpartum Support Charleston brings resources to the doorsteps of families is through the Beyond Delivery program. Expecting and new moms can sign up for the free program where volunteers deliver a lasagna meal to their front door. The care extends beyond the fresh meal – the families also receive a care package with diapers, diaper cream and information about the organization. Volunteers follow up with the moms after two weeks to check in.
The goal is to make sure moms know they are not alone during this transition – whether it's first-time parents or families adding a new baby to the mix.
"When you first come home with your baby and it's overwhelming and there's a lot happening," said Elaine DeaKyne, the executive director of Postpartum Support Charleston. "Just being able to give them a warm outreach to say we're here for them and their community is here for them."
Beyond the Beyond Delivery program, Postpartum Support Charleston provides resources for moms who are struggling with depression, anxiety, sadness or are seeking a sense of belonging and community after delivering a baby. The organization hosts peer support groups that allow moms to openly share about their experiences. They can also participate in art groups, yoga classes and nature walks.
"I find that when moms come together, so much support is given to one another," said Miranda Layton, a maternal mental health counselor and volunteer with Postpartum Support Charleston.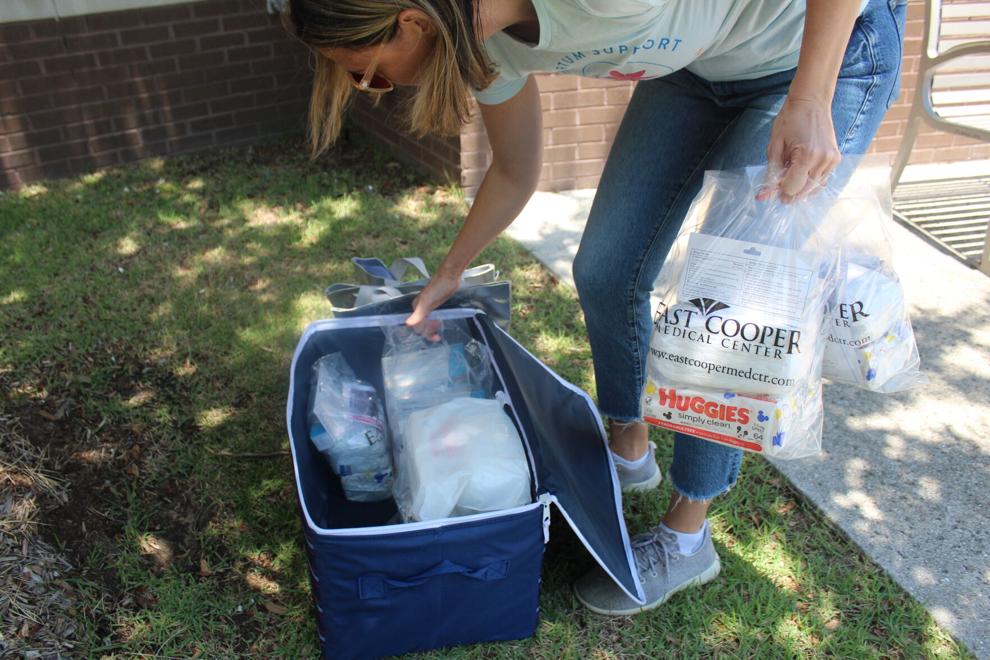 She said that being surrounded by women who are going through a similar situation can normalize the experience and help moms know they are not alone during pregnancy or the postpartum period.
The postpartum period can cause typical levels of stress with the new adjustments, but it can also reveal depression and anxiety, which Layton said are treatable conditions. About one in five moms struggle with postpartum depression and anxiety that can vary in degree of severity. Death by suicide is the leading cause of death for women in the first year after giving birth, according to a recent study published in Current Psychiatry Reports.
DeaKyne wants to make sure Postpartum Support Charleston reaches the 20 percent of women who will experience some form of depression or anxiety. Since there are about 10,000 births in Charleston each year, said DeaKyne, Postpartum Support Charleston's goal is to provide resources for 2,000 moms. However, only about 15 percent of moms who are struggling reach out for help.
Tammy Yoho, the director of maternity services at East Cooper Medical Center, said most expecting mothers she talks with are aware of postpartum depression and anxiety, they may even know a mom who struggled with it, yet many don't think it will happen to them.
"I think women can be in denial that they're not in depression, that they're just tired," said Yoho. She encourages parents to ask for help with the baby, prioritize sleep and make sure they're fulfilling their basic needs, such as eating, drinking water and showering.
"All of their focus is on the baby and they're not really caring for themselves," Yoho said.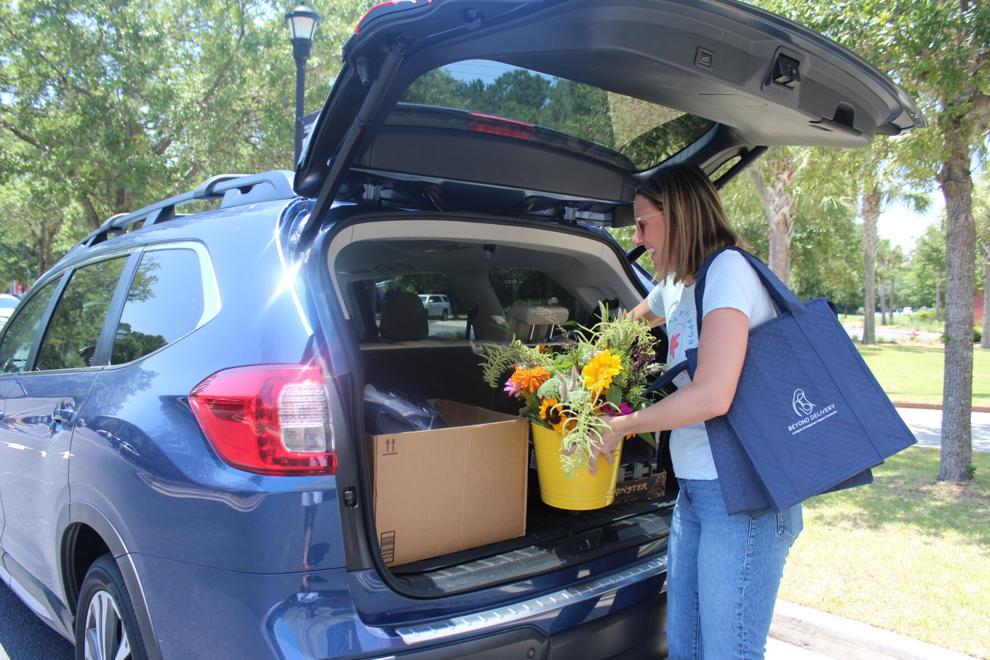 Beyond Delivery provides a way for Postpartum Support Charleston to reach out to the community of postpartum moms. The organization started delivering meals in October.
DeaKyne, who has been involved with Postpartum Support Charleston for about 10 years, was diagnosed with postpartum depression and anxiety after the birth of her daughter in 2012. She reached out to Postpartum Support Charleston for help and got plugged into support groups. Participating in the groups helped her during her postpartum experience, which led her to become more involved in the organization to support other women.
"When I had my feelings of depression and anxiety, it didn't even occur to me that that might be what was happening was that I was experiencing postpartum depression," said DeaKyne.
While DeaKyne has found that awareness is better now and the conversation surrounding mental health is more open, she said there is still room for improvement.
This year, Postpartum Support Charleston has reached 850 moms through Beyond Delivery or support groups. This is the most moms the organization has provided support to as they work towards the goal of reaching 2,000 moms a year.
To sign up for Beyond Delivery, visit www.ppdsupport.org/beyond-delivery. There's an option to "gift a delivery" for those who want to support a mom in the community with a meal.
For those seeking immediate help, call the National Suicide Prevention Lifeline at 1-800-273-8255 or the Crisis Text Line by texting NAMI to 741741.
.